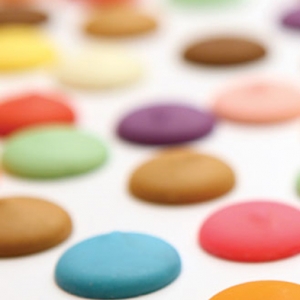 Traditional, Eggless or Gluten free
Our cake pops are made with the finest ingredients and come in a wide variety of flavours, coatings, and colour combinations.

Choose the cake from vanilla, lemon, chocolate, red velvet, toffee, peanut butter or carrot.

Choose the frosting from vanilla, cream cheese, chocolate, peanut butter, toffee or lemon.

Feel free to mix the sponge and frosting however you want, although matching the cake and frosting often results in the best flavour.

Candy melts are available in just about any colour. So once you have decided the cake and frosting combination choose the colour/s you want.

They taste as good as they look, dress them up or down to suite the occasion.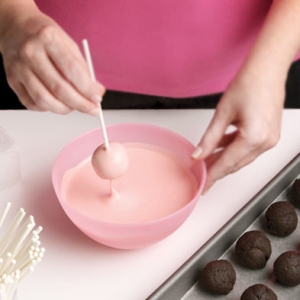 Dipika's Story
So here is how it all began - about 5 years ago my sister in law, Mandy came to stay with me for a few days. I had always loved cooking but baking seemed alien, difficult and something very few people knew how to do. Was i wrong!

Mandy baked a cake and i helped her. From that moment i was hooked. I baked every chance i had - birthday cakes for friends and family and suddenly i was getting orders and was paid for my efforts.

A couple of months ago I came across cake pops. What a fantastic idea. Little balls of cake dipped in chocolate. I couldn't wait to try them.

I have to say that although it looks really easy it took a lot of attempts, frustration and research before I got it right. I made some for my nieces birthday party and on that day Candy Cake Pop was conceived.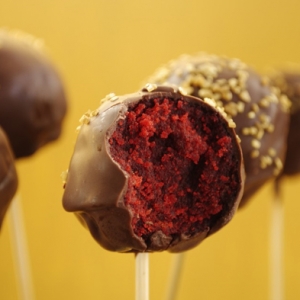 Prices
Classic cake pops: £2 per cake pop. Dipped in your choice of colour with matching drizzle or sprinkles.

Accent Cake Pops: from £2.50 per cake pop. Dipped in your choice of colour with fondant decorations. (eg. flowers, roses, buttons).

Custom Cake Pops from £3 per cake pop. Shaped pops are considered custom. eg. Agent Oso cake pop, Mickey or Minnie Mouse cake pop, Moshi Monster cake pop, etc

All of the above are subject to minimum orders of 8 Cake pops per design.

BULK ORDERS - please contact for a quote.

All prices are excluding Postage and packaging. You can pick up the order in Hayes, Middlesex or we can quote a price to post.